Product Details
Titan Mini X is a smart biometric padlock designed for durability and versatility. Safeguard your belongings, whether it's backpacks, suitcases, door latches, cycles, or lockers, with ease and peace of mind. With the ability to store up to 50 fingerprints, you can conveniently grant access to trusted individuals. Experience the next level of security and convenience with Titan Mini X, your reliable companion for all your locking needs.
Made in India,
for the World
3 years warranty with
on-site replacement
Zero Maintenance
Free shipping
and installation*
30 Days return policy.
No questions asked
Massively mini.

Titan Mini X.

Discover the thoughtful craftsmanship of Titan Mini X. Meticulously CNC and flawlessly polished, every inch of its metal body exudes elegance. It is covered with a hard silicon sheath to stand against abrasive wear and tear. Explore Titan Mini X – where innovation meets perfection.


Features furnishing



a greater peace of mind.
Uncompromising
security.
Introducing the unbeatable security alarm feature of Titan locks! Our locks come equipped with an advanced security system that locks down for 3 minutes after 3 failed attempts, you can now rest easy knowing that your belongings are always safe and secure.

Secure remotely!
Secure fast!
Get ultimate convenience and flexibility with remote unlocking on Titan Mini X using Titan Hub. Control property access from anywhere. Grant access to family, guests, or service providers even when you're away.
Learn more

Check in on your home.
Anytime. Anywhere.
Easily monitor who comes and goes with Titan's lock/unlock history feature. Keep your loved ones safe by checking in on kids and elderly parents. Enjoy peace of mind and greater control over your property.
3 Easy ways to unlock.
Enjoy the ultimate flexibility and convenience with Titan Mini X.

Fingerprint

App

Key
Titan:
always in the know,always secure.
Never miss a beat with smart notifications. Stay informed of any activity with real-time alerts sent straight to your smartphone.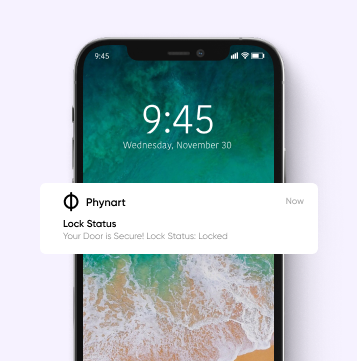 Get instant lock-unlock alerts.
Stay in the loop with Titan! Get real-time lock-unlock status notifications for ultimate control and convenience.
*only works with Titan Hub.
Get battery alerts and stay powered up.
Stay informed about the battery status of your Titan! Our locks come with battery status alerts so you can always know when it's time for a replacement.
Strength you can depend on.
Built to withstand elephants and floods.

IP 65

Zinc Body
Single Latch
Lithium Batteries

USB Backup
Transforming homes.


One story at a time.

Discover our home-grown, intelligent smart home technology. Learn how it adds immense value to your life.

Lockpicker's nightmare.
Ensure your peace of mind, and safeguard garages and storage with Titan Mini X padlocks. Crafted from top-grade materials, these intelligent and robust locks resist rust and corrosion. Their tamper-proof design thwarts picking attempts, allowing you to rest easy, knowing your spaces are secure.
Fortress for your valuables.
Elevate security for business owners and professionals with Titan Mini X. Effortlessly secure your valuables with user-friendly features, allowing swift access to your locker. The robust construction guarantees protection from potential theft, making it the ideal choice for safeguarding your cabinets.

Your shipment's best friend.
Titan Mini X, the ultimate choice for securing your valuable cargo during transportation. Crafted with precision from top-tier materials, it's designed to resist the harshest conditions, ensuring your shipments remain safe and intact. With its tamper-proof design, Titan Mini X offers unbeatable security, giving you peace of mind throughout the journey. Choose Titan Mini X and safeguard your shipment like never before.

One platform to rule them all.
Create a comprehensive home security system, with Phynart you can integrate Titan Mini X with other smart home devices, such as security cameras and alarms, etc. Ensure peace of mind with one platform so that you don't have to manage multiple devices on multiple apps and platforms.
Technical

specifications.
Dimensions.

L 65 mm x W 29 mm x H 108 mm
---
What's in the box?

Titan Mini X
Accessories
User manual
---
General requirements.

1. iOS or Android smartphone
2. Free Phynart app for iOS or Android
3. 2.4GHz Wi-Fi network*
---
Product ownership.

The ownership of this product will belongs to user account making the product purchase. Only the owner of the devices can register and use the product. In order for someone else to register or use the product, the owner will transfer the product ownership.
---
COMPARE VARIANTS
Compare
Titan devices.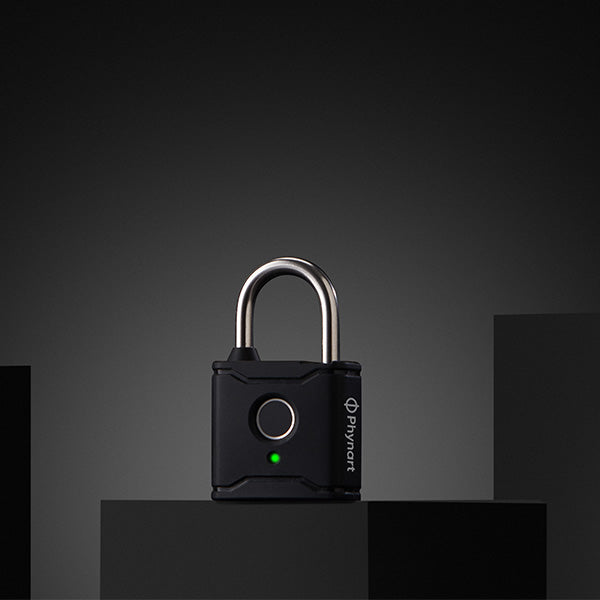 Titan Mini S
Enquire now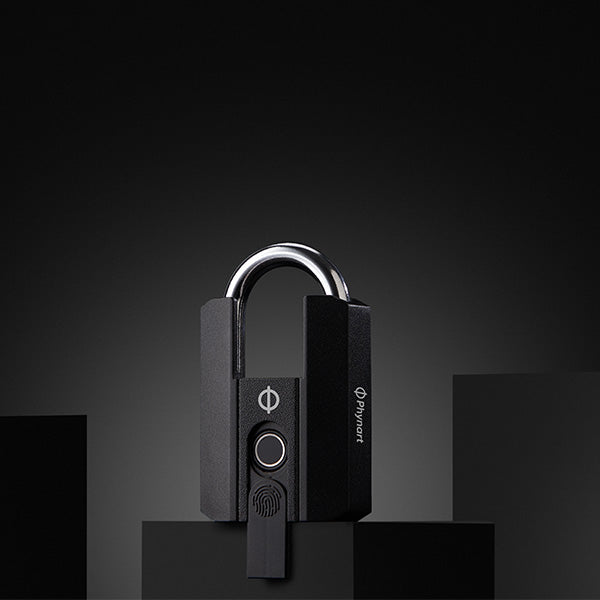 Titan Mini X
Enquire now
---
Security types
Fingerprint and mobile app
Fingerprint, mobile app and key
---
Battery specification
180 mA lithium battery lasts 
up to 4-5 months
500 mA lithium battery lasts
up to 4-5 months
---
IP rating
---
Lock materials
Automotive grade
zinc alloy lock
Automotive grade
zinc alloy lock
---
Lock type
Padlock with non corrosive 
alloy shackle
Padlock with non corrosive 
alloy shackle
---
Smart notification
Unlock status 
and battery status alert
Unlock status 
and battery status alert
---
Security storage
---
Hassle-free experience

with Phynart.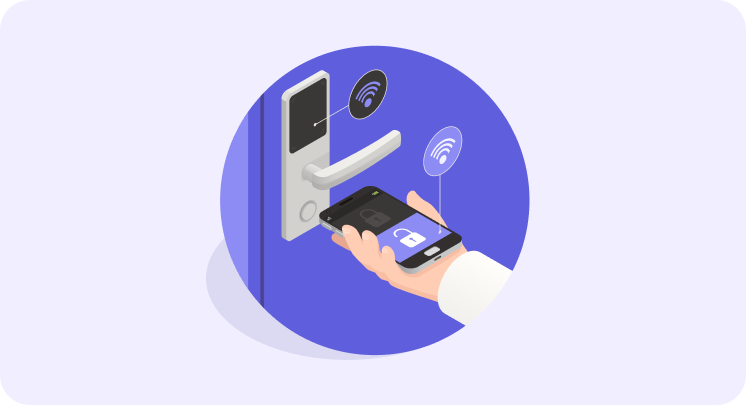 Titan Mini X is a hassle-free padlock that is ready to use out of the box. Its versatility allows for use on door latches, suitcases, bags, and cycles, eliminating the inconvenience of needing multiple locks for various items.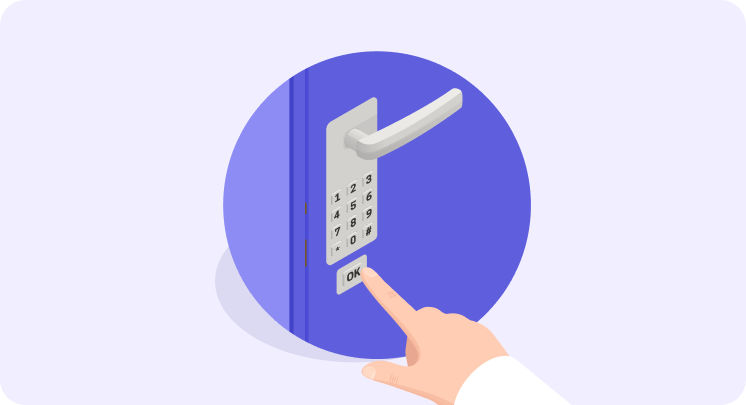 Titan Mini X is designed with user-friendliness in mind, making it incredibly intuitive to use. Whether you're a tech-savvy individual or a novice, you'll find it easy to operate. You can quickly set it up and start securing your belongings.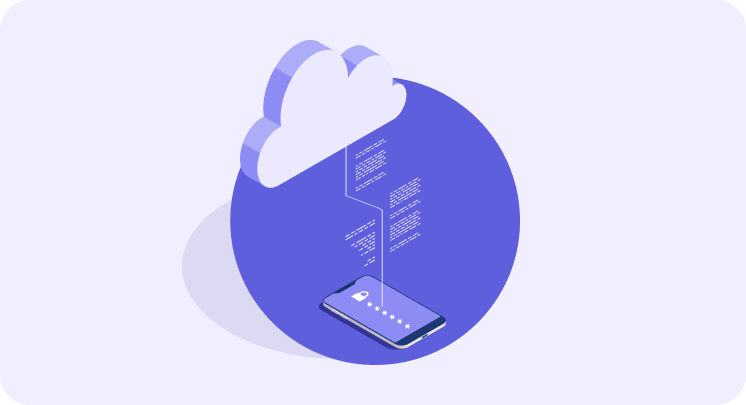 Rest assured that your data is only accessible by you. Our cloud storage system utilizes encryption methods equivalent to those used in the banking industry, ensuring the utmost security of your data and home. Phynart's "consumer-first" approach means no hidden fees and complete transparency. We want our customers to feel confident and secure about their purchases. We strive to create customer bonds built on trust and honesty.
COMPARE
Why choose
Phynart.
Phynart
Data stored on Indian servers with banking level encryption.
100% designed and manufactured in India.
Built-in device protection triples your device's lifespan, outlasting the competition.
Simplifies your smart-home experience with a single app. Control, monitor, and manage multiple devices in one place.
Get 36 months warranty with onsite replacement reflecting unwavering confidence in quality engineering and design.
Other brands
Sensitive data stored on Chinese servers with low security.
Cheap devices sourced from China.
Absence of built-in protection, leaving devices vulnerable to damage and deterioration.
Adds to the chaos of juggling multiple apps for multiple devices, making your experience complicated and frustrating.
Get limited warranty up to 12 months with off-site repair on all smart home devices.