Sirius 5S Lite
Smart Switch
Product Details
Sirius 5S Lite enables remote and local management of up to 5 low-power appliances with just a tap on your smartphone. This versatile device offers the convenience of controlling 1 dimmable/non-dimmable fan, 1 dimmable light, and 3 regular lights.
Made in India,
for the World
3 years warranty with
on-site replacement
Zero Maintenance
Free shipping
and installation*
30 Days return policy.
No questions asked
Fits behind any switchboard

in the world.

Sirius devices can seamlessly integrate inside a switchboard. By wiring it to your existing switches and connecting with Wi-Fi, you gain remote access and control over your switches from anywhere in the world.
Take control with Sirius. 



Explore exciting features!

Configure up to 1 fan, 1 
dimmable light and 3 regular lights.
Unlock the potential of your home with Sirius 5S Classic. Control and automate your fan, dimmable light, and regular lights with ease. Experience the perfect blend of comfort and versatility in every room.


In-built fan regulator circuit.
Experience effortless control over your fan with the Phynart app, thanks to our patented auto-calibration feature. Enjoy seamless and intuitive fan operation at your fingertips.

One device.


Many appliances.
No matter the appliance, Sirius devices are designed to be compatible with it all.
Lamp
TV
Bulb
Fan
Tubelight
LED Strip
Exhaust Fan
Chimney
CFL
BLDC Fan
Transforming homes.


One story at a time.

Discover our home-grown, intelligent smart home technology. Learn how it adds immense value to your life.

Contol your
appliances from
anywhere in the world.
When away from home, Sirius 5S Lite lets you control your appliances remotely from your phone. You can easily turn off the lights or switch on the fan with just a few taps, so you don't have to worry about leaving appliances switched on or coming back to an uncomfortable home.

Deter burglars from your home.
With Sirius 5S Lite, you can activate the mockupancy feature to simulate your presence at home even when you're away. By randomly turning lights on and off, this feature acts as a deterrent against potential security threats and keeps your home safe.
Technical

specifications.
Dimensions.

L 68 mm x W 66 mm x H 26 mm
---
What's in the box?

Sirius 5S Lite
Accessories
User manual
---
General requirements.

1. iOS or Android smartphone
2. Free Phynart app for iOS or Android
3. 2.4GHz Wi-Fi network*
---
Product ownership.

Product ownership is tied to the user account of the buyer, ensuring exclusive registration and usage rights. Only the owner of the devices can register and use the product. In order for someone else to register or use the product, the owner will have to transfer the product ownership.
---
COMPARE VARIANTS
Compare
Sirius devices.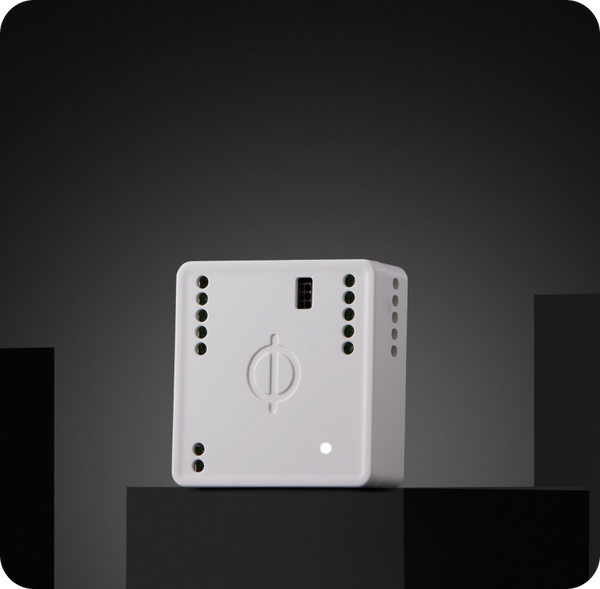 Sirius 5S Classic
Enquire now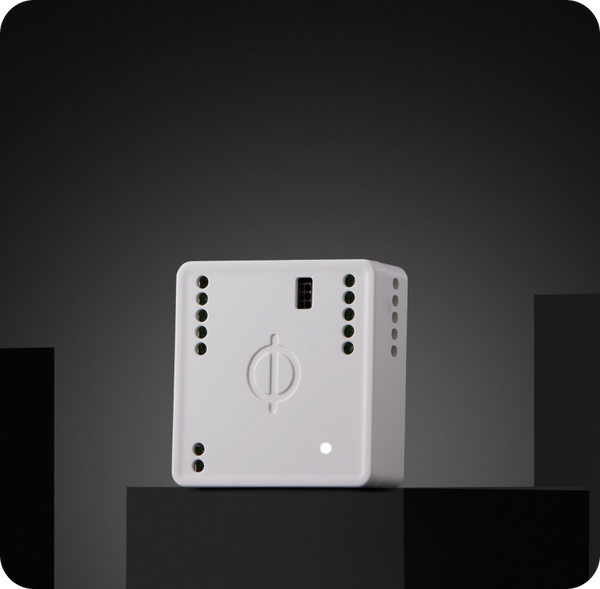 Sirius 5S Lite
Enquire now
---
Configurable switches
5 configurable switches (3 normal + 2 dimmable switches)
5 configurable switches (3 normal + 2 dimmable switches)
---
Fan calibration
---
OTA firmware update
---
Appliance compatibility
---
Energy monitoring
---
Safety Fuse
---
Hassle-free experience

with Phynart.
Transform your space into a smart haven without any rewiring. Our devices are designed to be user-friendly and can be installed in minutes.
Make your home smart without any structural changes with Phynart's retrofit design. Easy installation for a convenient and hassle-free smart home experience.
Upgrade your home without having to replace any of your existing appliances! Phynart's devices work seamlessly with your current setup, providing you with all the benefits of smart home technology, without any additional hassle or expenses.
COMPARE
Why choose
Phynart.
Phynart
Data stored on Indian servers with banking level encryption.
100% designed and manufactured in India.
Built-in device protection triples your device's lifespan, outlasting the competition.
Simplifies your smart-home experience with a single app. Control, monitor, and manage multiple devices in one place.
Get 36 months warranty with onsite replacement reflecting unwavering confidence in quality engineering and design.
Other brands
Sensitive data stored on Chinese servers with low security.
Cheap devices sourced from China.
Absence of built-in protection, leaving devices vulnerable to damage and deterioration.
Adds to the chaos of juggling multiple apps for multiple devices, making your experience complicated and frustrating.
Get limited warranty up to 12 months with off-site repair on all smart home devices.