Apollo Lite
Video Doorbell
Product Details
Introducing Apollo Lite, the ultimate wireless smart doorbell. With its built-in camera boasting a wide 120-degree view, you will never miss a single detail. Enjoy crystal-clear HD video streaming, seamless two-way audio communication, night vision capabilities, and intelligent motion detection with instant notifications sent directly to your phone. With its sleek and compact design, Apollo Lite seamlessly integrates into any environment, offering enhanced security and convenience for your home.
Made in India,
for the World
3 years warranty with
on-site replacement
Zero Maintenance
Free shipping
and installation*
30 Days return policy.
No questions asked
Doorbell reimagined

from the scratch.

Discover the convenience and functionality of Apollo Lite, the epitome of wireless doorbells. With its unique and distinctive design, this stick-up doorbell redefines what a wireless doorbell can be. Experience the perfect blend of style and performance with Apollo Lite.


Features furnishing



a greater peace of mind.

View live feed, record video and capture images on the go.
With Apollo Lite, you're always connected to your front door. View live feed, record videos, and capture images in real-time, no matter where you are. Stay in control and ensure your home's security, all at your fingertips.


See more and worry less.
With Apollo Lite's 120-degree super wide-angle camera view, you'll never miss a moment. Keep an eye on everything happening outside your door, from packages being delivered to unexpected guests.

Apollo Lite: Because every second counts.
Never miss a moment with Apollo Lite's 119 MB of storage. Store all your important footage and never run out of space, ensuring you have a complete record of everything that happens at your door.

Don't let important memories slip away.
Secure your memories with Apollo Lite's private cloud storage. Choose from different storage options, and relax knowing that only you can access your footage. Never lose important moments again.

Doorbell to Doorman.
Apollo Lite!
Doorbells made smarter and safer than ever before.

Video quality
5200 Li-Po

PIR sensor

Two-way talk

IP65

FHD night vision up to 5 m
Apollo: always in the know,
always secure.
Never miss a beat with smart notifications. Stay informed of any activity with
real-time alerts sent straight to your smartphone.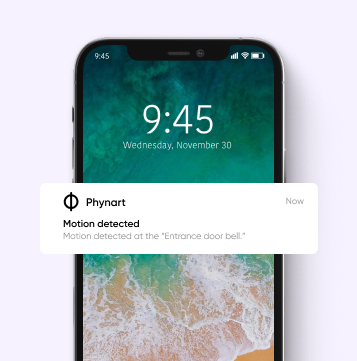 Get Instant motion detection alerts.
Keep your home safe and secure with Apollo! Get real-time motion detection notifications for ultimate peace of mind.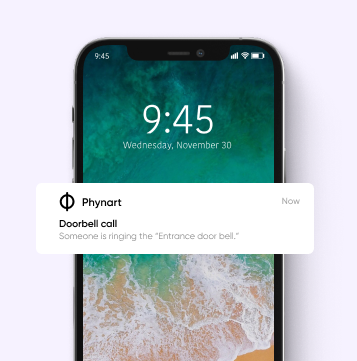 Get instant alerts when someone rings.
Stay in the know with Apollo. Receive instant notifications when someone rings your doorbell, ensuring you never miss a visitor again.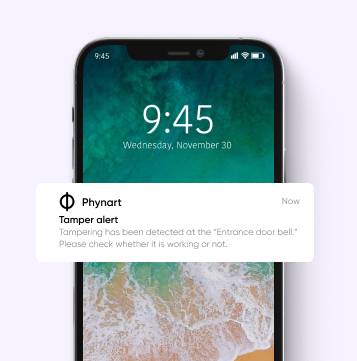 Get instant alerts on your phone for any tampering.
Receive real-time alerts on your smartphone if any suspicious activity or tampering with the smart doorlock is detected.
Transforming homes.


One story at a time.

Discover our home-grown, intelligent smart home technology. Learn how it adds immense value to your life.

Your personal doorman, anytime, anywhere.
With Apollo Lite, answer your door from anywhere, ensuring you never miss an important visitor. Whether at work, on vacation, or away from the door, see and communicate with visitors via our app. Get the convenience and security of a smart doorbell to control your home's access.

Never miss a package again.
With Apollo Lite, receive instant notifications on your phone as soon as your delivery personnel arrives. Stay informed and ensure that your packages are delivered safely to your doorstep. Upgrade to Apollo Lite today and enjoy peace of mind knowing your deliveries are always secure.

Stay one step ahead of burglars.
Get instant alerts and stay one step ahead of burglars with Apollo Lite. Monitor your home and receive notifications on your phone, ensuring that you're always in control of your home security.

One platform to rule them all.
Create a comprehensive home security system, with Phynart you can integrate Apollo Lite with other smart home devices, such as smart locks and alarms, etc. Ensure peace of mind with one platform so that you don't have to manage multiple devices on multiple apps and platforms.
Technical

specifications.
Dimensions.

L 147 mm x W 59 mm x H 30 mm
---
What's in the box?

Apollo Lite
Accessories
User manual
---
General requirements.

1. iOS or Android smartphone
2. Free Phynart app for iOS or Android
3. 2.4GHz Wi-Fi network*
---
Product ownership.

The ownership of this product will belongs to user account making the product purchase. Only the owner of the devices can register and use the product. In order for someone else to register or use the product, the owner will transfer the product ownership.
---
Hassle-free experience

with Phynart.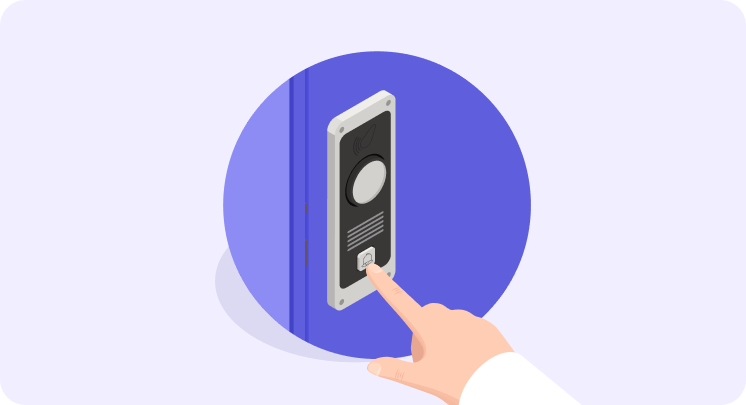 Apollo Lite is designed to make your life easier. The doorbell is easy to install and can be set up in minutes without the need for any structural changes to your home. You can enjoy improved security and peace of mind without any hassle or inconvenience.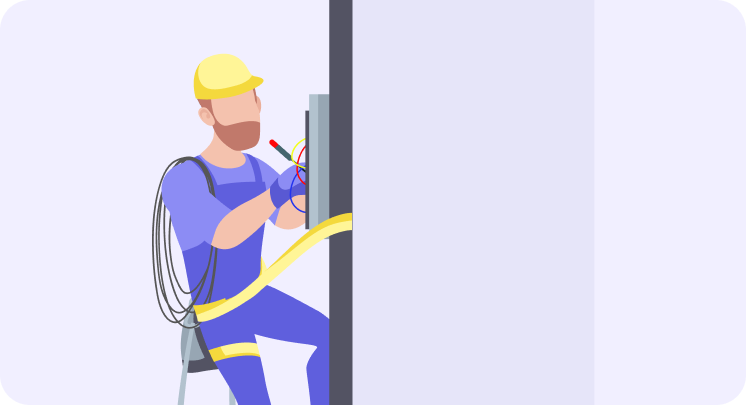 With no need for major structural changes or complex wiring, the installation process is straightforward and can be completed in a matter of minutes.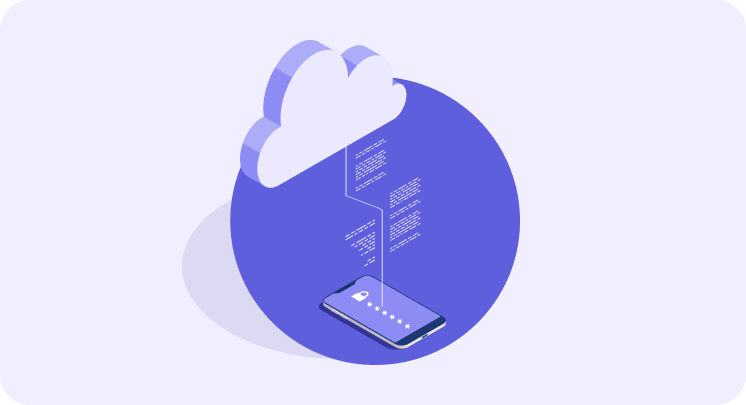 Rest assured that your data is only accessible by you. Our cloud storage system utilizes encryption methods equivalent to those used in the banking industry, ensuring the utmost security of your data and home.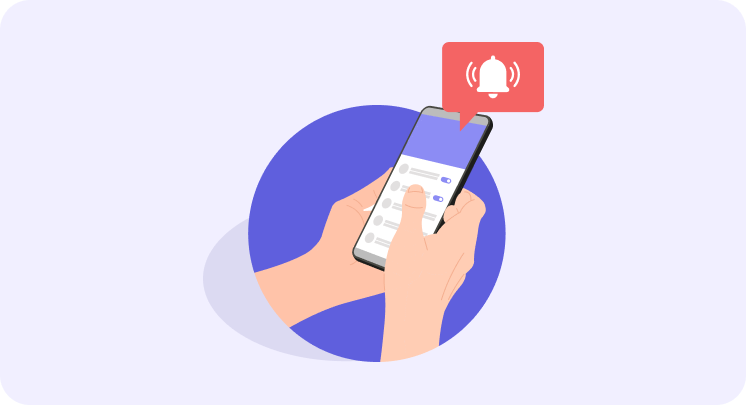 When the doorbell is disassembled and damaged or tampered with, the alarm will go off sending notifications to your connected smart phone.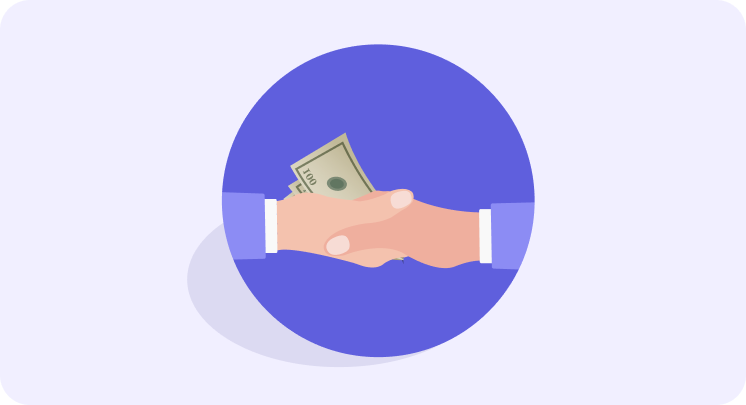 Phynart's "consumer-first" approach means no hidden fees and complete transparency. We want our customers to feel confident and secure about their purchases. We strive to create customer bonds built on trust and honesty.
COMPARE
Why choose
Phynart.
Phynart
Data stored on Indian servers with banking level encryption.
100% designed and manufactured in India.
Built-in device protection triples your device's lifespan, outlasting the competition.
Simplifies your smart-home experience with a single app. Control, monitor, and manage multiple devices in one place.
Get 36 months warranty with onsite replacement reflecting unwavering confidence in quality engineering and design.
Other brands
Sensitive data stored on Chinese servers with low security.
Cheap devices sourced from China.
Absence of built-in protection, leaving devices vulnerable to damage and deterioration.
Adds to the chaos of juggling multiple apps for multiple devices, making your experience complicated and frustrating.
Get limited warranty up to 12 months with off-site repair on all smart home devices.