Behind the Scenes:

Discover how iOT works with Phynart?
The user triggers a command using the Phynart application or via voice prompts (through smart assistants like Alexa and Google assistant).
The Phynart app/smart voice assistant sends the data prompt to the cloud using the internet.
The data prompt is then transmitted from the cloud to the product (through active Wi-Fi).
Once the product receives the data,
it promptly carries out the command.
Upgrade to a system that addresses your concerns.
At Phynart, we prioritize user experience and security in the design of our system. We have ensured that our platform is intuitive and accessible to people worldwide, making it effortless to onboard and enjoy a enhanced lifestyle.
Manage and control all devices from one app.
Simplify your smart-home experience with a single app. Control, monitor, and manage multiple devices in one place.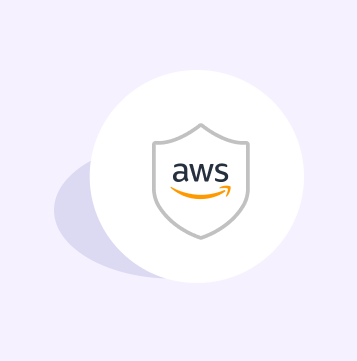 Safe and secure data storage on AWS servers.
Your data is safe with us. We store it on secure Amazon servers, providing robust protection against hacking. Enjoy peace of mind knowing your information is secure. No need to replace older appliances.
Don't spend unnecessarily on finding compatible devices, when you have a system that make your existing older appliances smart in minutes.
We got all your
doubts covered!
Can I start only with one room?

Yes, absolutely! You can start your smart home journey with just one device for a single room. Phynart offers a range of products designed to cater to different needs and budgets. Explore our product listing page and kits section to find the perfect solution for your needs.
Do I need to change any structures or wires?

No, Phynart only produces retrofit devices that do not require any restructuring or rewiring. These devices can be installed in minutes without incurring any additional cost or effort. Phynart devices are compatible with homes ranging from 50 years old to newly constructed homes.
How long does installation take and who will do it?

The installation of Phynart devices typically takes just a few minutes for each device. Trained professionals sent by Phynart will handle the installation process. For a 3-bedroom apartment, the installation time would generally not exceed 3 hours.
Is internet required for the products to function?

Yes, internet connectivity is necessary for Phynart products to function properly. These devices rely on cloud services and require internet access for data exchange. A stable internet connection is essential for optimal Phynart product performance.
Where can I buy the products?

Purchase our products conveniently on our website by submitting an enquiry through the product listing page. Explore our range under the "Products" tab. For a hands-on experience, visit our flagship store in Pune at Phoenix Marketcity mall.
What are the payment options and refund policy?

We accept payments from major credit cards, debit cards, and UPI. No-cost EMI options are also available. Our refund policy allows for hassle-free returns within 30 days, no questions asked.