Product Details
Welcome to the future of smart living with our exclusive Security Kit! Elevate your home to a whole new level of intelligence and convenience with this all-in-one package. This kit bundles 1 Titan Classic smart lock and 1 Apollo Lite wireless doorbell. Seamlessly integrate these cutting-edge devices to transform your home into a truly smart fortress.
Made in India,
for the World
3 years warranty with
on-site replacement
Zero Maintenance
Free shipping
and installation*
30 Days return policy.
No questions asked
Quick

intro

Introducing our remarkable Security Kit, meticulously designed to provide you with 
maximum security, all conveniently packaged in one comprehensive solution.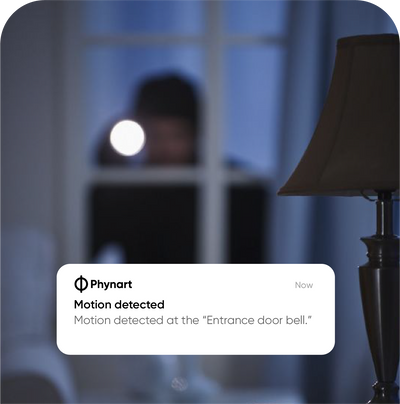 Keeping criminals

outside your home.
Keep your home safe and secure with Apollo Lite! Get real-time motion detection and tamper alerts whenever someone tries to toy with your doorbell.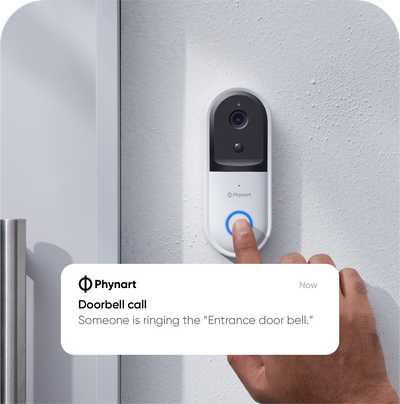 Receive instant
lock-unlock alerts.
Stay in the loop with Titan! Get real-time lock-unlock status notifications for ultimate control and convenience.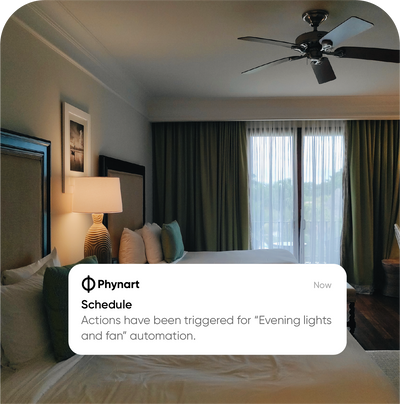 Lights and fans.
Boring no more.
With Sirius 5S Lite, automate and control mundane appliances such as lights and fans from anywhere in the world.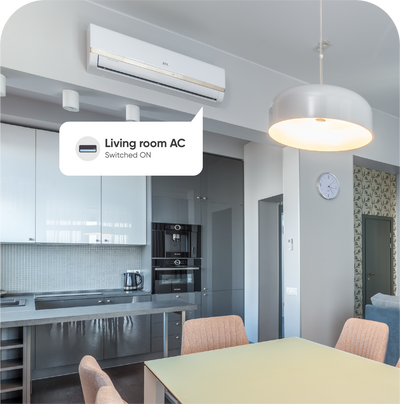 Super switch.
Sirius 1S Classic.
Control 1 high power 
appliances such as AC, geyser 
and refrigerators with 
Sirius 1S Classic.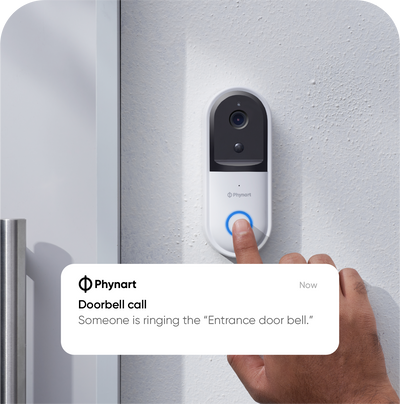 Receive doorbell alerts.
Faster than ever.
Apollo Lite is the only security guard you'll ever need. With smart detection and high resolution front camera, you'll be promptly notified of your visitors arrival.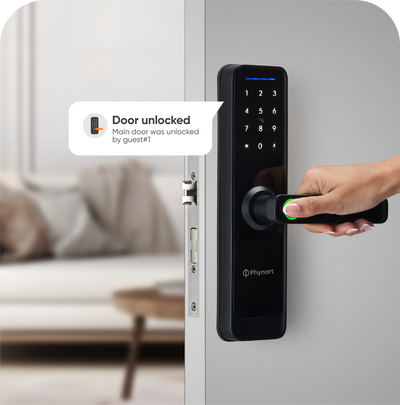 Opening doors.
Just got easier.
Sit back and relax, with 
Titan Classic you can now help elderly, kids and guests access your home without you ever being present inside.
Monitor Individual appliance
energy usage.
Our patented energy monitoring unit present in all Sirius devices allows you to identify and monitor energy hogging appliances across your household.
What's

included

Discover the incredible lineup of products included in our kit, designed to elevate your security, enhance your lifestyle, and optimize energy efficiency. Explore each device's features and benefits to unlock the full potential of smart living in your home.
Ashish Khandelwal
Chartered Accountant
COMPARE
Why choose
Phynart.
Phynart
Data stored on Indian servers with banking level encryption.
100% designed and manufactured in India.
Built-in device protection triples your device's lifespan, outlasting the competition.
Simplifies your smart-home experience with a single app. Control, monitor, and manage multiple devices in one place.
Get 36 months warranty with onsite replacement reflecting unwavering confidence in quality engineering and design.
Other brands
Sensitive data stored on Chinese servers with low security.
Cheap devices sourced from China.
Absence of built-in protection, leaving devices vulnerable to damage and deterioration.
Adds to the chaos of juggling multiple apps for multiple devices, making your experience complicated and frustrating.
Get limited warranty up to 12 months with off-site repair on all smart home devices.